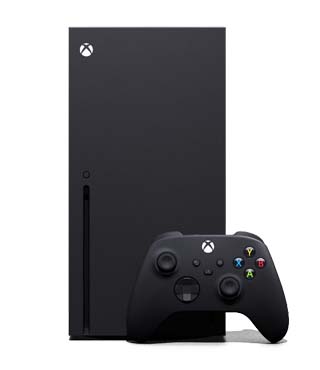 If you are looking for a XBox Series X repair U-Tech Electronics has the expertise, parts and tools to professionally repair it and get it back to working condition in no time. When your XBox Series X needs anything from a motherboard repair to a broken HDMI port you can count on our experience to get it done fast and efficiently.
Device Description
XBox Series X Summary
All hail the new most powerful gaming console in the land. On paper, the Series X has the PlayStation 5 dead to rights. The Series X packs an 8-core 3.8-GHz AMD Zen 2-based CPU while the PS5 has an 8-core, 3.5-GHz AMD Zen 2-based CPU.
Both systems have 16GB of GDDR6 RAM. The Series X has a leg up on GPUs and storage with a 12-teraflop AMD RDNA 2 GPU with 52 Compute Units (CU) and a 1TB custom NVMe SSD for storage. The PS5 is outfitted with a 10.3-teraflop AMD RDNA 2 GPU with 36 CU and a custom 825GB SSD. It seems slight, but those additional teraflops can make all the difference.
As for the Series S, it has a lower-clocked 3.6-GHz AMD Zen 2-based CPU with 10GB of RAM, a 4-teraflop AMD RDNA 2 GPU with 20 CPU, and 512GB of storage.
XBox Series X Repairs
XBox Series X Blinking Blue Light
XBox Series X Blinking Red Indicator Light
XBox Series X Motherboard
XBox Series X Power Supply
XBox Series X HDMI Port
XBox Series X Hard Drive Replacement
XBox Series X Controller Repair
XBox Series X Disk not Reading
Xbox Series X  Models
Model 1882 for the standard model with a Blu-ray disc drive.
Model 1883 for the disc-less model without a Blu-ray disc drive.
Let us Fix Your XBox Series X
Free Diagnostics / Estimates
Same Day Repairs
Only High Quality Parts
Professionally trained Technicians
Friendly customer service
Limited Lifetime Warranty
For more technical information about this device visit here.