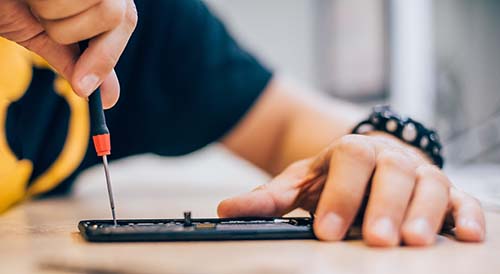 U-Tech Electronics understands the importance of technology in the day to day running of businesses and in education.
We have special services to help you in times where your devices stop working and/or are not working as intended. 
Our Business and Education solutions are tailored to computers, phones and tablets with fast turn-around times and professional technicians from a local business with 8+ years of experience.
Let us know how we can help by filling out the form below. We will be in touch with more details.