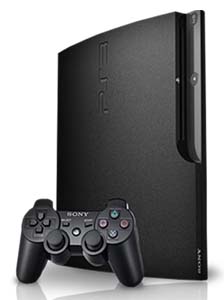 If you are looking for a Playstation 3 repair U-Tech Electronics has the expertise, parts and tools to professionally repair it and get it back to working condition in no time. When your Playstation 3 needs anything from a motherboard repair to a yellow light of death you can count on our experience to get it done fast and efficiently.
Device Description
Playstation 3 Summary
First unveiled at E3 in Los Angeles, May 2005, the PlayStation 3 (PS3) is a follow-up to Sony's successful PlayStation and PlayStation 2 consoles and is due for release early 2006. Powered by the "Cell" processor, developed jointly by IBM, Sony and Toshiba, it boasts processing power equivalent to a super computer, with graphics and animation more fluid and realistic than ever thanks to its advanced graphics processor and XDR memory, co-developed with nVidia.
Also introduced with the PlayStation 3 is the BD-ROM (Blu-ray Disc ROM), which is capable of storing a up to 54GB on a single dual layer disc, meaning that games can be stored at high definition quality, with 1080 progressive scan as standard. Not only does the system support this new type of disc, it will also play DVDs and CDs, including PlayStation and PlayStation 2 games (backwards compatibility).
The system features Bluetooth wireless connectivity, which it uses for its controllers, enabling up to 7 controllers to connect to the console without any wires. Also featured is 6 USB ports for connecting various USB devices as well as slots for Memory Stick, SD card and Compact Flash media, and a detachable hard drive for saving games, etc.
Playstation 3 Repairs
Playstation 3 Does not turn on
Playstation 3 Yellow Light of Death
Playstation 3 Motherboard
Playstation 3 Power Supply
Playstation 3 Models
Alpha series: Released in November 2006

CECHA00: 20 GB model
CECHB00: 60 GB model

2000 series: Released in September 2007

CECHC00: 20 GB model
CECHH00: 40 GB model
CECHL00: 60 GB model

3000 series: Released in October 2008

CECHK00: 160 GB model
CECHL00: 250 GB model
CECHL12: 320 GB model

4000 series: Released in September 2009

CECHE00: 120 GB model
CECHG00: 250 GB model
CECHG03: 320 GB model
Let us Fix Your Playstation 3
Free Diagnostics / Estimates
Same Day Repairs
Only High Quality Parts
Professionally trained Technicians
Friendly customer service
Limited Lifetime Warranty
For more technical information about this device visit here.