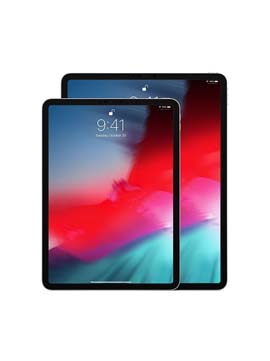 If you are looking for an iPad Pro repair U-Tech Electronics has the expertise, parts and tools to professionally repair it and get it back to working condition in no time. When your iPad Pro needs anything from a screen repair to a battery replacement you can count on our experience to get it done fast and efficiently.
Device Description
Apple iPad Pro Screen Repair
Be sure to ask about our screen protection options. We have the best accessories for protecting your iPad Pro2 like cases and tempered glass.
iPad Pro Repairs
iPad Pro Screen LCD Replacement
iPad Pro Screen Glass Digitizer Replacement
iPad Pro Battery Replacement
iPad Pro Charging Port Replacement
iPad Pro Water Damage Repair
iPad Pro Camera Replacement
Apple iPad Pro Models
iPad Pro 12.9-inch (1st generation): A1584 (Wi-Fi), A1586 (Wi-Fi + Cellular)
iPad Pro 9.7-inch: A1673 (Wi-Fi), A1675 (Wi-Fi + Cellular)
iPad Pro 12.9-inch (2nd generation): A1876 (Wi-Fi), A1895 (Wi-Fi + Cellular)
iPad Pro 10.5-inch: A1701 (Wi-Fi), A1709 (Wi-Fi + Cellular)
iPad Pro 11-inch (1st generation): A1980 (Wi-Fi), A1983 (Wi-Fi + Cellular)
iPad Pro 12.9-inch (3rd generation): A1878 (Wi-Fi), A1934 (Wi-Fi + Cellular)
iPad Pro 11-inch (2nd generation): A2228 (Wi-Fi), A2230 (Wi-Fi + Cellular)
iPad Pro 12.9-inch (4th generation): A2229 (Wi-Fi), A2231 (Wi-Fi + Cellular)
iPad Pro 11-inch (3rd generation): A2377 (Wi-Fi), A2378 (Wi-Fi + Cellular)
iPad Pro 12.9-inch (5th generation): A2459 (Wi-Fi), A2461 (Wi-Fi + Cellular)
iPad Pro 11-inch (4th generation): A2460 (Wi-Fi), A2462 (Wi-Fi + Cellular)
Let us Fix Your Apple iPad Pro
Free Diagnostics / Estimates
Same Day Repairs
Only High Quality Parts
Professionally trained Technicians
Friendly customer service
Limited Lifetime Warranty